11 January, 2018
In recent test which was made under similar conditions CUTEX improved productivity and succeeded to win 3 times more threads than 2 of its main competitors.
Eng. Eli Elka, Cutex General Manager: "the right tool's geometric design, together with best raw material/ coating compatibility, contribute to longer tools life, especially when working on Titanium and Stainless steel".
More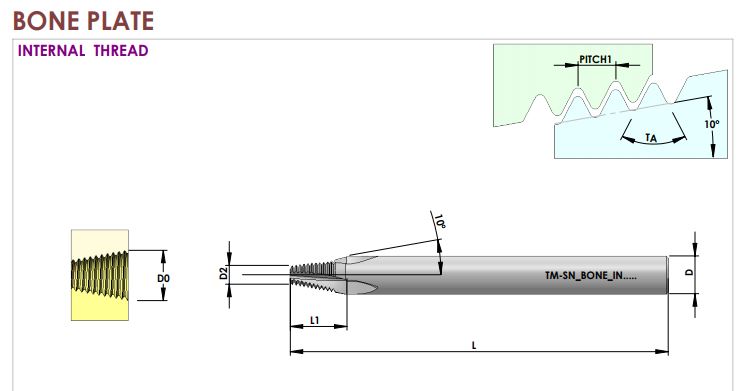 12 September, 2017
Cutex produce the Bone Plate TM to fulfill the market needs for Medical Products which install to in the human body and replace damaged bones. These unique TM produce the special thread and gives steady ad reliable answer for this request.
More